Columbia River Average Temperatures - (March thorough September)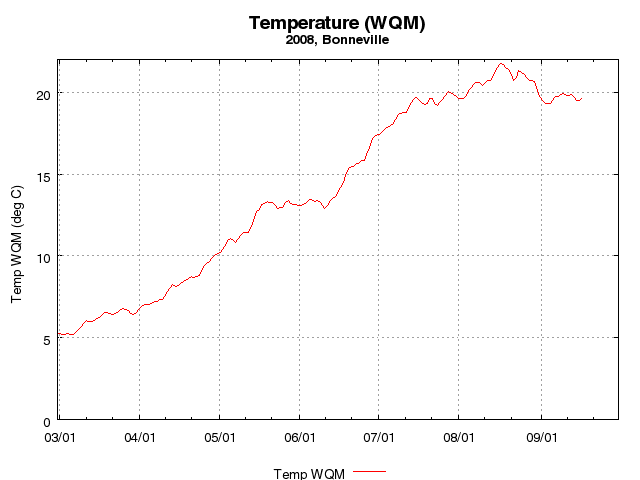 Temperature data are collected at the project (dam).
Fahrenheit / Celsius Temperature Conversion Chart
When the Columbia River warms to 48 degrees, the fishing will really pick up and it will stay good at least until August. August is when the shad smolts move down through the system, flooding the river with easy prey. When that happens the walleye will be next to impossible to catch."
---

Book your trip now!
Oregon Walleye Fishing Guide 503-720-9033
E-mail: walleye@abproguides.com
(Best to contact us by email)
Visit our list of pro walleye guides